We are located in the Indian Village addition on the east side of Auburn. We enjoy getting to know our neighbors, serving our community in meaningful ways and growing together in our walk with Jesus.
We know visiting a church can be intimidating, and we aren't going to put you on the spot when you show up here. No matter where you've been, what you've done, or who you are, you are welcome at County Line Auburn!

We offer relevant Bible-based sermons, inspirational songs, high impact videos, and a good dose of humor along the way. Yes, laughing is ok in church! We have two identical services on Sunday morning that last about one hour. Our hosts and worship leaders are live, our sermons are usually presented on the big screen, following the lesson series and speakers from the Main Campus.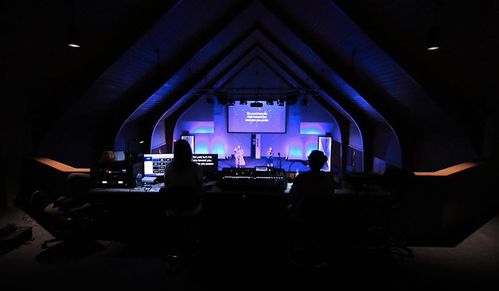 Kids are always welcome in any of our services! There's a meeting for middle school and high schoolers during the 9:30 AM service. Our programs for Nursery through 5th grade are offered during the 11 AM service. Don't worry about what you should wear, its very casual here. We are more concerned about YOU than what you are wearing.
Campus Pastors, Misty & Kevin Gillian
Kevin and Misty Gillian are our campus pastors. They live near the church and are passionate about loving the neighborhood and helping people grow in their walk with Jesus. If you'd like to know more about County Line Auburn, they'd be happy to talk with you.