County Line offers short-term Bible study groups that focus on studying a book of the Bible or a faith topic. The study groups typically are 4 to 8 weeks. Below is a list of our current studies. If you have any questions, please contact Pastor Dane Kruse at
dkruse@countylinechurch.org
Who: Women Only
Where: Auburn YMCA Chapel
When: Fridays from 10:30am-12:00pm
Begins: Friday, September 3, 2021
Facilitator: Pastor Misty Gillian
This is a 10 week Bible study in a journey to reclaim God's invitation of, "When no-one else applauds you, when it makes no sense, when you see no results-will you still waste your love on Me?" There is a study guide available for purchase for $5. Any questions? Email Pastor Misty Gillian below.
Connect with moms and women at County Line to build relationships and to learn how to trust and follow Jesus. The group will meet the 1st and 3rd Tuesday of the month from October 5th through December 7th in the high school room 9:30-10:30am. We will be working through "Not Alone: What are Friends For?" by Jennie Allen. If you have any questions, contact Pastor Stacey Zeisloft at
szeisloft@countylinechurch.org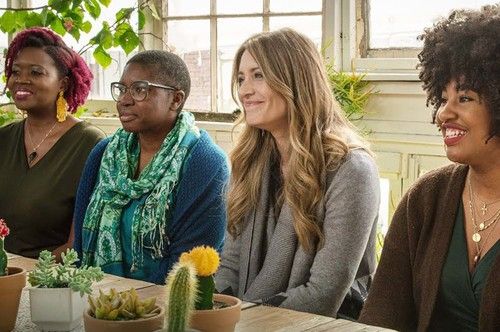 "The Emotional Jesus"
Facilitator - Dick Hostetler
Date: Sundays at 11:00am October 3 - December 5
Come learn how Jesus lived life as a human and handled the difficult situations and emotions of life. As a result of this study, you will have a better understanding of yourself and others while giving you insight into navigating and becoming comfortable as we express our emotions.
For more information and to register, please contact Dick Hostetler at
Poimen@mediacombb.net
Join Care Pastor Steve Schlatter as you read the Bible and journal your thoughts, insights, and questions. Then come together as a group to share what you learned. Contact Pastor Steve if you are interested or have any questions at:
sschlatter@countylinechurch.org