Our community of women is here to help you connect in meaningful ways with God and other women. It's our heart that the relationships you build through our women's ministry will help you learn how to trust and follow Jesus in every area of your life. We offer women's life groups and short-term Bible study groups. To join or start a group, contact Pastor Dane Kruse at
dkruse@countylinechurch.org
or fill out the interest survey below.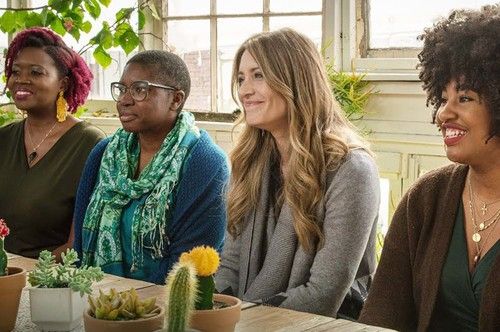 Connect with moms and women at County Line to build relationships and to learn how to trust and follow Jesus. The group will meet the 1st and 3rd Tuesday of the month from October 5th through December 7th in the high school room 9:30 - 10:30 a.m. We will be working through "Not Alone: What are Friends For?" by Jennie Allen. If you have any questions, contact Pastor Stacey Zeisloft at
szeisloft@countylinechurch.org
Who: Women Only
Where: Auburn YMCA Chapel
When: Fridays from 10:30am-12:00pm
Begins: Friday, September 3, 2021
Facilitator: Pastor Misty Gillian
This is a 10 week Bible study in a journey to reclaim God's invitation of, "When no-one else applauds you, when it makes no sense, when you see no results-will you still waste your love on Me?" There is a study guide available for purchase for $5. Any questions? Email Pastor Misty Gillian below.
Facilitator: Kim Rodriguez
Every other Tuesday evening @ 6:30 p.m.
Jr High Room @ County Line Church (enter thru Student Ministries doors)
Contact Kim for more details at:
kim.rodriguez1@yahoo.com